You don't have to wear a bikini in order to look cute. There are plenty of new one-pieces that will make you look just as sexy as any skimpy bathing suit would. According to Glamour, here are a few types of one piece bathing suits that will be in style this Summer:
1. HIGH-LEG ONE-PIECE
This comes in a slightly different shape than a traditional one-piece does.
2. BANDAGE SWIMSUIT
This will still show off a lot of skin without forcing you into a teeny bikini.
3. CROCHET ONE-PIECE
This will keep you covered, but keep you looking sexy.
4. MESH ONE-PIECE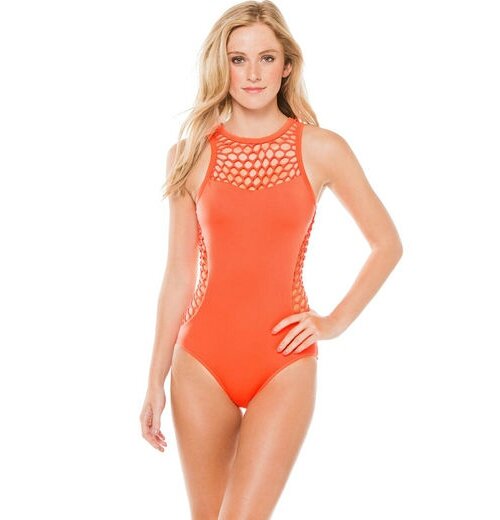 This is a great way to show skin without being completely exposed.
5. CUT-OUT ONE-PIECE
This cut out one piece swimsuit looks as fancy as a dress!
6. HIGH-NECK ONE-PIECE
This suit will work for any body shape.
7. FLORAL ONE-PIECE
You can never go wrong with floral.
Which one of these bathing suits is your favorite?